I'm selling my Orange (spice) Nintendo Gamecube with mod switch. And since this is going to be x-posted, I'll put the rest behind the LJ-cut.

Here is a pic of all the hardware (system, ac, a/v, controller, black mem card, box and docs)



Also included is the JPN game 'Biohazard' which is complete.



This is a pic of the Mod Switch, discretely placed on the back of the console.



The system is in great condition. i will point out that there are two black marks on the console, i have increased the contrast in the next few pics so you can see them clearly.



the manual is in great condition while the box has some shelf wear around the edges.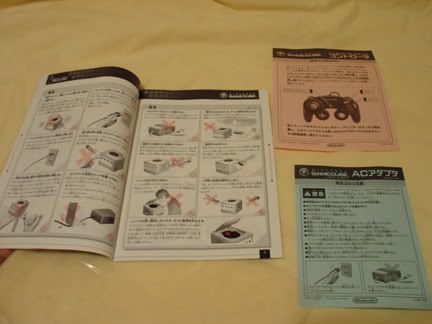 If you are interested, please eMail me privetly (elseven@aol.com) with questions/offers. I accept and prefer paypal, and I have over 100% posative feedback on ebay.

-josh